Alexandria Mayor Euille visited the co-op yesterday with representatives from the City's Department of Recreation
Parks and Cultural Activities,
Recreation Services Division, and a large and excited group of Alexandria's finest youth!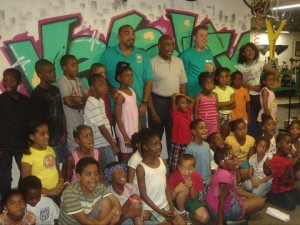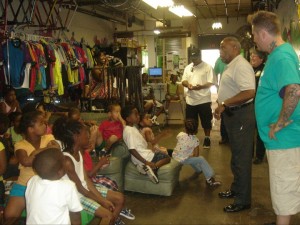 The Mayor formally launched our summer youth program including the Earn-A-Bike program and TeensWork! program.  Our programs are ready to go; now its time to learn about, fix, and ride bikes!