Recent Happenings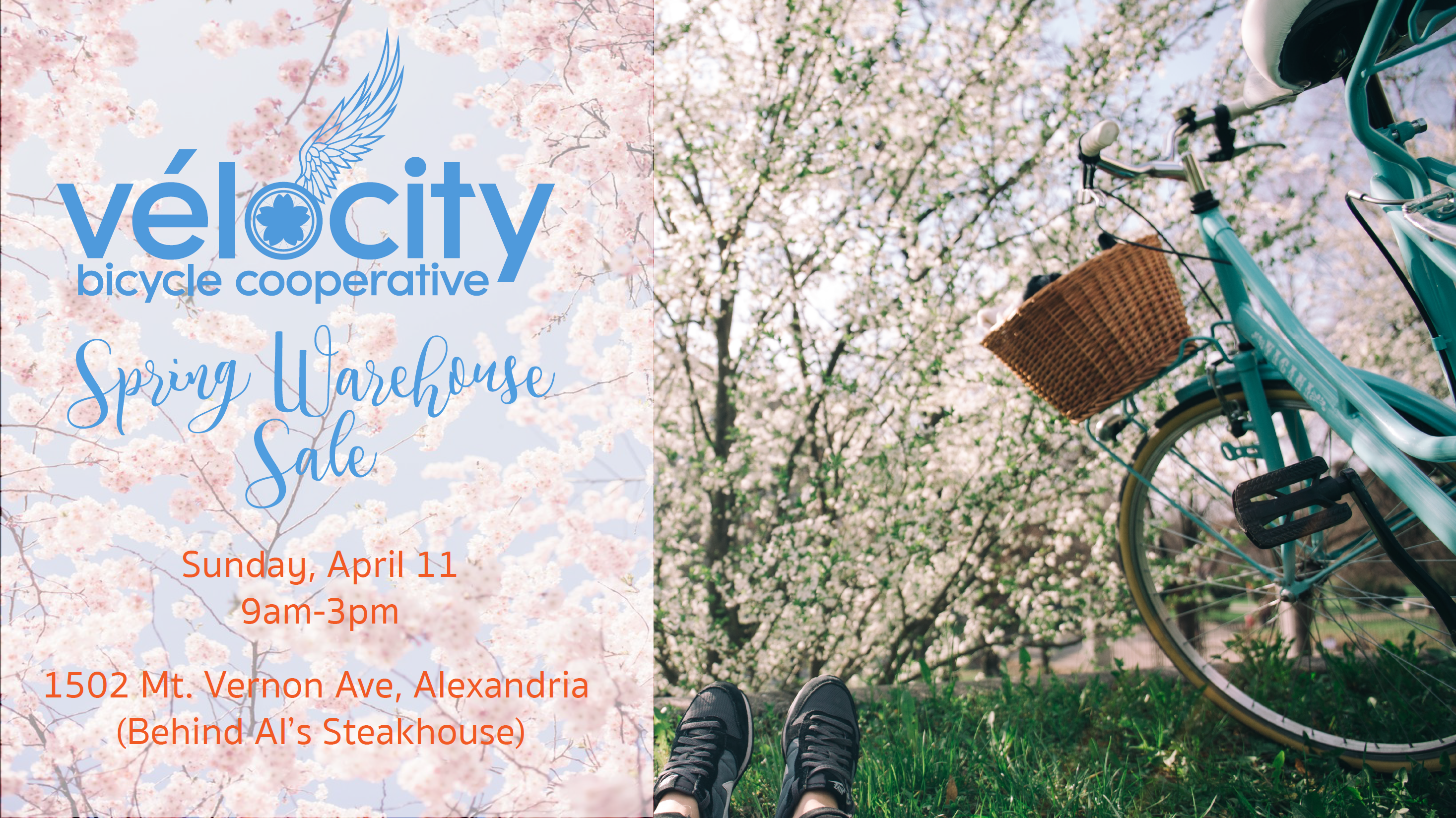 By Tom Selsley
/ March 16, 2021
Vélocity Bicycle Cooperative's Spring 2021 As-is Bicycle Sale is Sunday, April 11, from 9am to 3pm. Our location is in...
Read More
Mission:
Our mission is to grow and empower an inclusive biking community through education and affordability.
Vision:
Affordability: Make safe reliable bicycles more affordable for everyone.
Diversity: Foster diversity within the cycling community.
Education: Expand the availability of quality cycling education within the community.
Recreation: Promote cycling as a healthy and enjoyable activity.
We provide a non-profit, volunteer-run, educational do-it-yourself workshop offering training, rides, and events to empower all levels of cyclists in building, maintaining, and embracing the fun of bicycles.
As a local non-profit organization, we rely strictly on volunteers and funding from private individuals and organizations. Although we primarily work with recycled materials, we do spend money on consumables with include things like bicycles tubes, cables, and brake pads. We encourage monetary donations from all that use the shop.
Our customer services include Open Shop time, full bike maintenance services, bicycle recycling, bicycles and new and used parts for sale.
Services and community involvement
Our community programs and customer services are as follows.  For more information, please see our customer services and community programming pages:
Do-It-Yourself Bike Repair: While we still provide traditional labor services and tuneups, we're different from traditional bike shops because we want to teach you to do-it-yourself.  We provide the tools, parts, and verbal assistance.  No experience is required.  We ask for $15 an hour donations for our assistance. DIY hours are on weekends, Wednesday 6pm-9pm.
Full Service Bicycle Maintenance
Used bicycles and parts sales: We sell refurbished affordable bicycles and used and new parts. Used parts start at $5.
Bicycle and Parts Recycling: As an organization dedicated to affordable access to cycling and sustainable transportation, we welcome donations of bicycles, parts, and tools. We refurbish all donated bicycles for sale or giveaway back into the community.  The proceeds help support our Community Outreach Programs. In return for donations, we offer charitable donation receipts for tax purposes.
Bicycle Maintenance Courses: Please see our classes page for details.
Community Outreach Programs: Please see about us for additional details of how we serve our community outside of our shop.
Community Rides: We lead community rides throughout the year. For upcoming rides, please follow us on our Facebook page.
Hours and Location
Mechanic services in order received, 703-549-1108.
Monday CLOSED
Tuesday 10 am - 4 pm | first come, first serve
Wednesday 10 am - 4 pm | first come, first serve
Thursday 10 am - 4 pm | first come, first serve
Friday 10 am - 4 pm | first come, first serve
Saturday 10 am - 4 pm | first come, first serve
Sunday TEMPORARILY CLOSED
Please respect community social distancing guidelines when in queue outside shop waiting for service.
2111 Mt Vernon Avenue
Alexandria, VA 22301