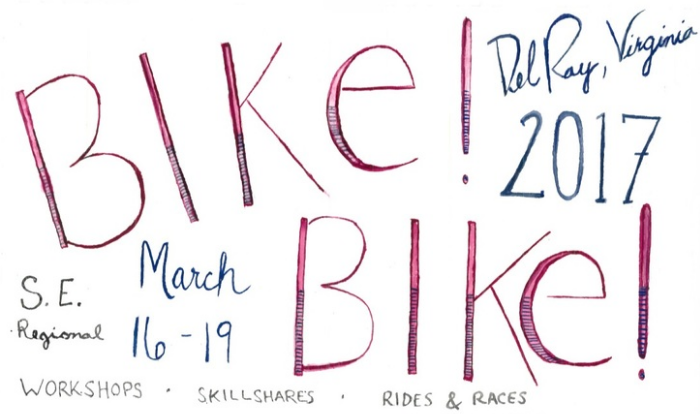 Bike!Bike! Southeast 2017 registration is now open!
Bike!Bike! Southeast is a regional gathering of community bike shops, co-ops and collectives to celebrate inclusive cycling community and to share knowledge. It will be a weekend of fun, friends, and workshops punctuated with fun rides and nighttime activities.
Bike!Bike! 2017 is happening March 16-19 at VéloCity. We can't wait to share our city with community cycling advocates from across the region.
Click here to register.