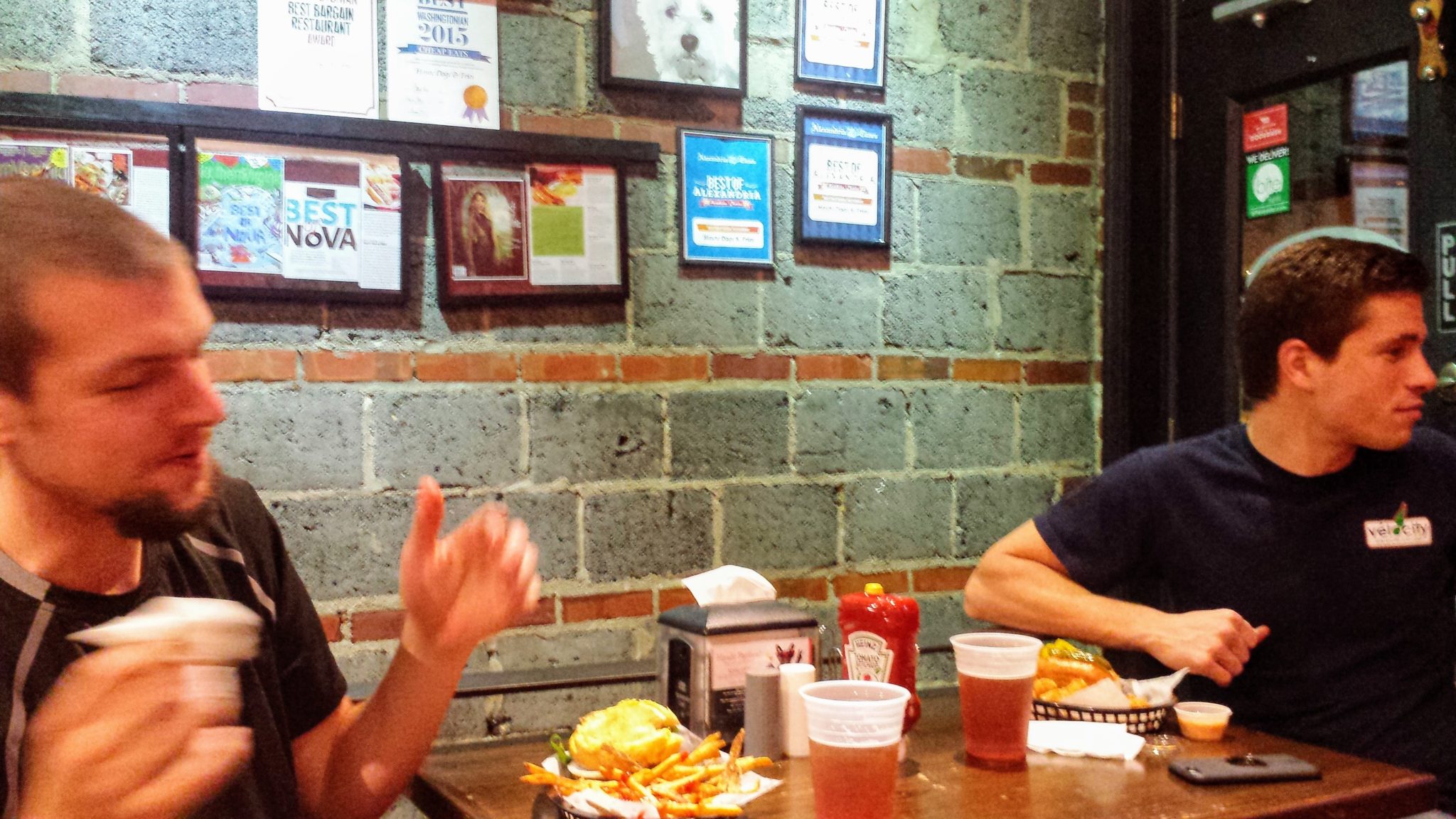 VéloCity is excited to partner with two staples of the Alexandria community: Chadwicks and Haute Dogs and Fries!
On Monday, February 27th, Chadwicks will donate a portion of their proceeds to VéloCity! Just write VéloCity on your check or tell your server. Better yet, it's half price burger night.
Then on Monday, March 6th and Tuesday, March 7th, Haute Dogs and Fries will donate a portion of all proceeds to the shop. Volunteers will ride over as group; stay tuned for details.
Support VéloCity while dining on great local food! Funds raised will go toward housing, food, and programming for Bike!Bike! Southeast 2017, a gathering of bike co-ops, collectives, and community bike shops coming to Alexandria in March.
Over 40 have registered at the time of posting and we expect more! Each will bring special insight into empowering the Alexandria cycling community, and we want to comfortable and taken care of.